UP GLPP and GOJUST event Justice Leonen's lecture, On the Politics of Regulating Intimacy
The Hon. Marvic Mario Victor F. Leonen, Senior Associate Justice of the Supreme Court delivered his keynote lecture entitled, On the Politics of Regulating Intimacy at the the Ambion Room and Malcolm Hall last 4 August 2023. The event was organized and hosted by the UP Gender Law and Policy Program (UP GLPP) of the University of the Philippines College of Law, in partnership with Governance in Justice (GOJUST).
During the event, Prof. E. (Leo) D. Battad, Program Director of UP GLPP, also formally accepted from Atty. Hector D. Soliman, Senior Advisor for Access to Justice, GOJUST the donation of Cambridge University Books entitled, Feminist Judgments: Rewritten Judicial Opinions, a collection of rewritten key judicial decisions through a social justice lens.
Almost 200 participants attended the event in person, with more than 150 online participants attending through Zoom and/or viewing the live stream. The participants included law school deans, officials, faculties, law student organizations, and law students nationwide, government officials, as well as several civil society organizations.
Distinguished guest speaker Hon. Senior Associate Justice Marvic M.V.F. Leonen delivered his keynote lecture, On the Politics of Regulating Intimacy, which delved into the relationship among law, tradition, and culture, and how these affect the state's interference and regulation of our intimate relationships. Provoking discussion towards progressive change, Justice Leonen introduces the concept of and need for a new reflexive perspective on the right to intimate relations as a part of one's right to life and not simply of one's right to privacy.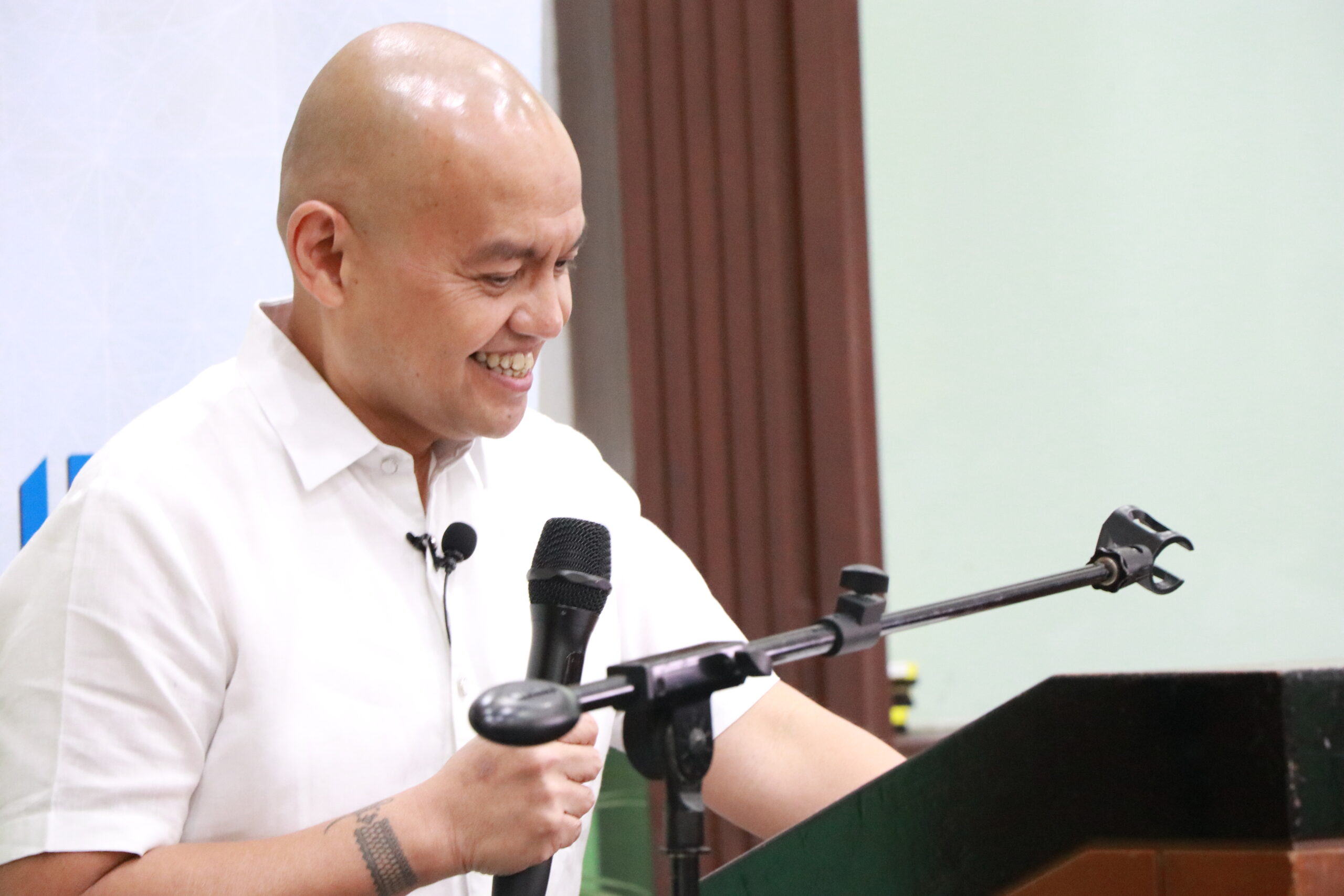 Justice Leonen challenged guests and participants to revisit our laws to better reflect the lived realities of marginalized relations, such as LGBTQ+ relationships, by illustrating the still existing vestiges of patriarchy in our laws and jurisprudence–from VAWC and rape to the definitions of marital relations. Justice Leonen stressed the need to rewrite the crime of rape as a crime defined as a violation of human dignity and not as an act that is determined by penetration. Moreover, Justice Leonen emphasized that this traditional definition of rape by carnal knowledge only furthers patriarchal and heteronormative norms. Justice Leonen also points out that the current restrictive nature of the country's laws reinforces patriarchal and heteronormative concepts in the institution of the family. Aside from negatively affecting the agency of non-heterosexual persons to determine and establish their kind of intimate relationship, the prevailing ideal notion of the family cruelly leaves out the living realities of non-traditional families, e.g., same-sex unmarried couples with children. In conclusion, Senior Associate Justice urged both lawyers and lawmakers to listen to and integrate the insights, concerns, and experiences of those who are not protected by the current political hegemony of the status quo for it is often from them that subversion and progressive change are made possible.