VISUAL IDENTITY
GUIDEBOOK
Visual Identity Guidebook
  
The UP College of Law Visual Identity Guidebook presents effective ways of using design to convey a distinctive "UP Law" brand. It specifies the correct use of the UP College of Law and UP Law Center logos and their logotypes, official identity colors of UP Law, and how these may be used on different kinds of communication media (i.e., books, posters, banners, business cards, slide presentations, etc.). The Guidebook also prescribes typefaces to be used when producing these materials for UP Law. The use of all these to create design assets – from official stationery to online graphics, is also illustrated. 
The Guidebook should serve as the reference for official branding in various communication products and platforms of the UP College of Law. It may be used by in-house graphic designers, layout artists, media and communication officers and personnel, as well as partners and third parties intending to use the logos, logotypes, and other official visual representations of the UP Law Complex.
Introduction
  
The UP College of Law Visual Identity Guidebook is an integration of practice and aspiration. It presents effective ways of using visual elements and design — image and text — to convey the decades-long "UP Law" brand.
The Guidebook will prove useful for UP Law, from honing its brand voice to optimizing its brand visibility. Aside from a perfunctory introduction on who we are, what we do, and what we represent at the UP Law Complex, visually communicating a compelling and consistent brand will allow the institution to amplify the values and principles it stands for, as well as extend its reach to its vast clientele and community.
Brand Essence
  
The UP College of Law is the country's premier academic and research institution committed to the Rule of Law. UP Law lives by the values — respect for the Rule of Law, leadership and public service, and a bias for the disadvantaged and marginalized in our society. Thus, it is motivated in its main purpose of mentoring students and lawyers, to help lead the nation as ethical and effective agents of positive change, by way of legal scholarship and academic excellence.
These guiding principles govern not just our day-to-day operations, but also our various roles and relationships within the larger UP community. Hence, we contribute to society's deeper understanding of the Rule of Law by means of our commitment to groundbreaking legal practice and theory.
Note: To know more about the branding of the whole UP System, please refer to this link or download the PDF file from here.
How to Use the Guidebook
  
Use the slider to view all the downloadable sections of the Visual Identity Guidebook, from ready-to-use JPG and PNG files to some essential fonts. Simply click DOWNLOAD and save the file/s (please be responsible in storing and using these elements).
The Guidebook is designed for easy use. Specifications for each element (i.e., typeface, color, placement, etc.) and examples of correct and incorrect usage (don'ts are marked with an "X" for easy identification) are included to aid in their proper usage.
For any clarifications or further questions regarding the contents of Guidebook, please contact the Information and Publications Division (IPD) via email (ipd_law.upd@up.edu.ph) or landline: (+632) 8 920 5514 loc. 219 or 221.
College of Law Logo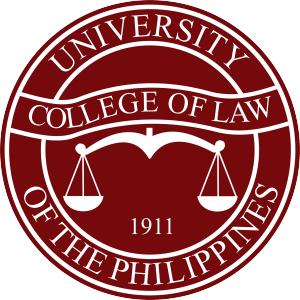 UP College of Law
Logo Use
College of Law Logo (PNG)
UP College of Law Logo
(PNG file)
UP Law Center Logo UP Law Center Logo (PNG) UP Law Center Logo
(PNG file)
UP Law Center Logo Outline (ZIP) UP Law Center Logo Outline (ZIP file)
Logo Use With Partners

Prescribed/Essential Typefaces

Prescribed / Essential Typefaces
Font Installer

Essential Fonts
Installer
Design Concepts

Slide Presentation Templates

Slide Presentation
Templates
Marketing Kit / Merchandise

Marketing Kit /
Merchandise
Students' Guidebook

Supplemental Guide for Students
UP System VIG

UP System
Visual Identity Guide
College of Law Logo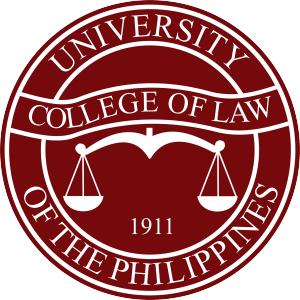 UP College of Law
Logo Use
College of Law Logo (PNG)
UP College of Law Logo
(PNG file)
UP Law Center Logo UP Law Center Logo (PNG) UP Law Center Logo
(PNG file)
UP Law Center Logo Outline (ZIP) UP Law Center Logo Outline (ZIP file)
Logo Use With Partners

Prescribed/Essential Typefaces

Prescribed / Essential Typefaces
Font Installer

Essential Fonts
Installer
Design Concepts

Slide Presentation Templates

Slide Presentation
Templates
Marketing Kit / Merchandise

Marketing Kit /
Merchandise
Students' Guidebook

Supplemental Guide for Students
UP System VIG

UP System
Visual Identity Guide