CLINICAL LEGAL EDUCATION
PROGRAM (CLEP)
CLINICAL LEGAL
EDUCATION PROGRAM
(CLEP)
CLINICAL LEGAL
EDUCATION PROGRAM
(CLEP)
The Clinical Legal Education Program (CLEP) of the College pertains to the subjects Law 127 and Law 128 of 4 units each, in the law curriculum, where all students are required to render 60 hours for a total of 120 hours in two semesters.
Objective of the Clinic
  
The CLEP provides students with the necessary skills for their eventual practice of law and socially conscious values for their role in the community. It supplements the knowledge accumulated through three (3) years of "teaching-learning" experiences in the College. Through the program, students are given actual and practical understanding of the practice of law by being "directly and personally" involved in addressing legal problems and situations.
Structure and Clinics
  
OLA – The Office of Legal Aid (OLA) is the public service unit of the College where all students are required to undergo 60 hours of service. OLA provides legal assistance and services to indigent members of the community within the National Capital Judicial Region.
Law Firm Practice – The Law Internship Center provides students with practical knowledge in fee-based practice in litigation, appellate work, corporate documentation, corporate structuring, taxation, estate settlement, property, contract review, and other areas of the practice of law.
Environment – The Environment clinic immerses students in environmental issues and familiarizes them with procedures relating to filing of environmental cases and enforcement of pertinent laws and decisions on environmental cases. Work for the Clinic includes policy research and formulation in matters relating to environmental protection.
Civil and Political Rights – With FLAG as partner, students are exposed to handling cases relating to civil and political rights that address basic freedoms, governmental actions interfering with citizens' rights, and political issues. Work includes pleading writing, assistance in court cases and argumentation, client handling, and constitutional law research.
Government Practice – Students are given an externship under the Republic's only law firm — the Office of Solicitor General (OSG) —  and are exposed to various issues and matters in which the protection of State interest is vital. It is expected that students will be made to work on pleadings, attend hearings, and participate in classroom-style learning experiences.
Competition Law – Starting second semester of AY 2019-2020, students are now able to gain direct and practical experience in legal issues and matters concerning competition law through a partnership with the Philippine Competition Commission (PCC). Work for the Clinic includes both support in relation to the Commission's adjudicatory function, and as a legislative liaison, specifically reviewing of competition laws and lobbying with Congress.
Office of Legal Aid (OLA)
  
The OLA administers the clinical education program of the College. It provides free legal assistance to indigent litigants, and takes on public interest cases. Senior year law students are required to put in 126 hours of practicum handling cases in which they interview clients, draft pleadings and briefs, and appear in court under a Supervising Lawyer. The Office is headed by a Director who is a regular (full-time) member of the Law Faculty.
HIDDEN SECTION: Additional information here. 
Contact Information
Phone: (+632) 8 920 5514 loc. 106
LAW INTERNSHIP
CENTER (LIC)
Law Internship Center (LIC)
  
The LIC is one of the five (5) legal clinics of the UP College of Law, designated to provide various avenues for experiential learning of graduating law students. It is the specific venue for Law Interns who wish to prepare themselves for law-firm practice when they will have become full-fledged lawyers.
Operating as a Law firm itself, the LIC accepts paying clients and is not limited to litigation only. It accepts cases involving the application of the Corporation Code, Internal Revenue Code, Intellectual Property Law, estate settlement, and all other administrative laws, the only limitation being that the LIC cannot accept cases involving the government as the adverse party.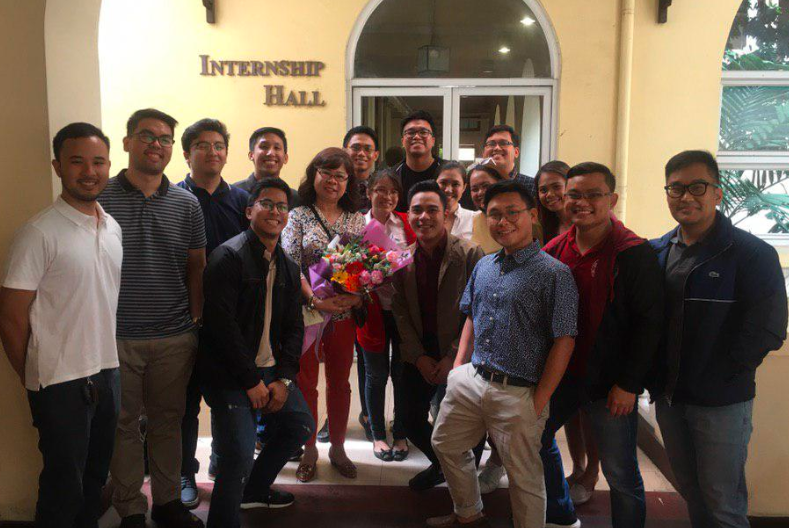 HIDDEN SECTION: Additional information here. 
Contact Information
Phone: (+632) 8 920 5514 loc. XXXX
Fax: (+632) 8 XXX XXXX
Email: XXXXX@up.edu.ph