The Philippine Law Journal inducts its Editorial Board for Volume 97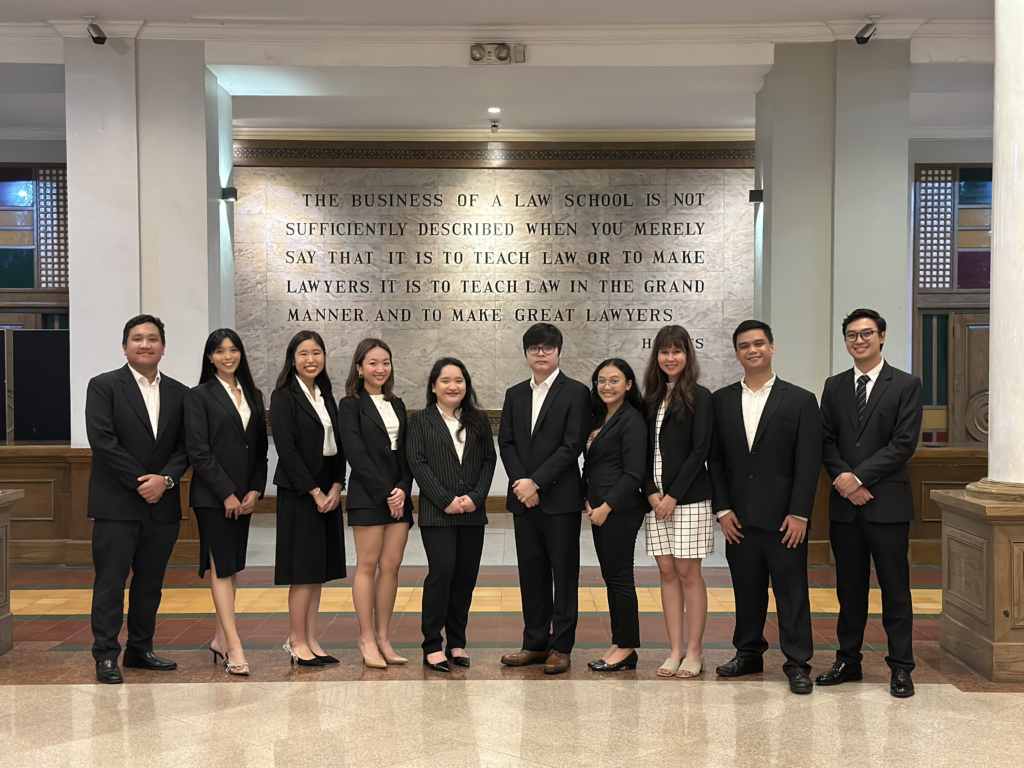 The editors for Volume 97 of the Philippine Law Journal (PLJ) took their oath and formally assumed office last October 7 in the PLJ Induction and Turnover Ceremony held at the 1st Floor Lecture Hall of the Bocobo Hall in UP Diliman.
Associate Dean of the UP College of Law, Prof. Solomon F. Lumba, delivered his opening remarks and discussed how the student editors are to be participants in the determination of truth, since law reviews are "the battlegrounds on how truth will be defined."
PLJ Volume 96's outgoing Chair, Bianca Marie J. Angela M. Rañola, spoke on behalf of the outgoing Editorial Board during her turnover speech, whereas the PLJ Volume 97 Chair, Mika Andrea O. Ramirez, led the oath taking before the PLJ Faculty Adviser, Prof. Rafael A. Morales.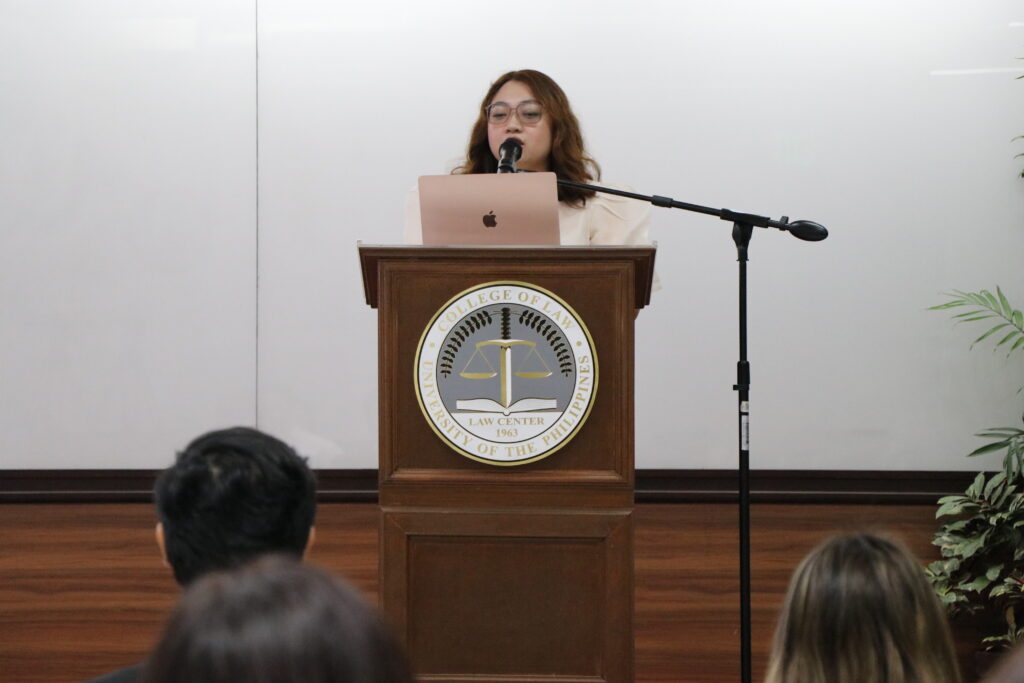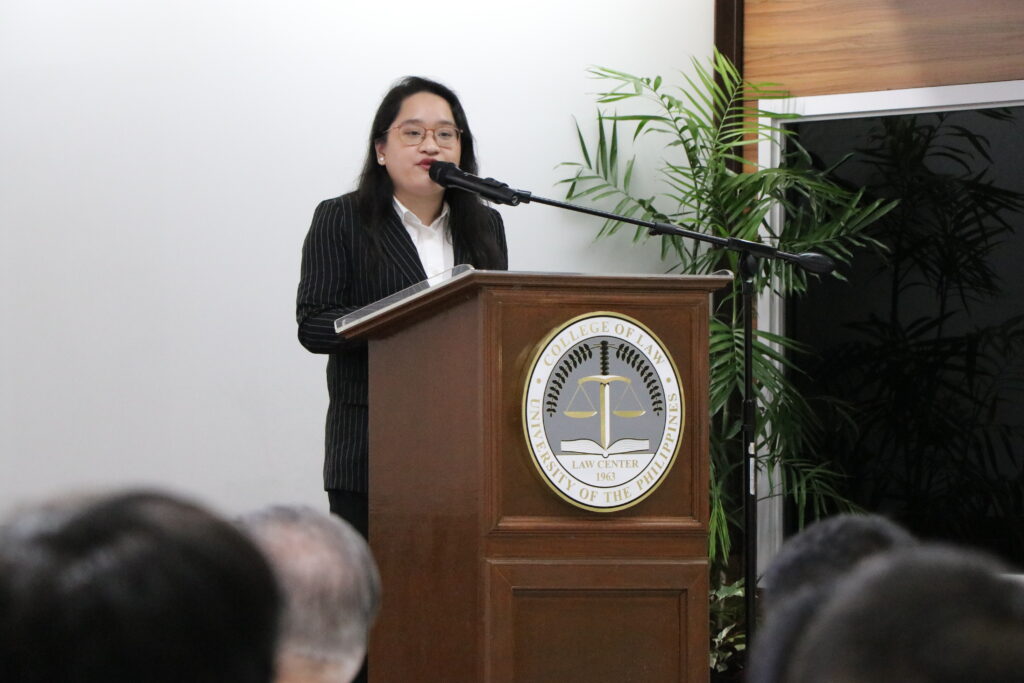 "The PLJ as the first student-edited academic law journal in the Philippines for a very long time actually pioneered in a new genre of writing," said Judge Pangalangan during the keynote address.
In his speech, Judge Pangalangan also highlighted the unique contribution of law journals in legal scholarship and emphasized the important role of student editors in the pursuit of making men wise, citing a quote by Justice Oliver Wendell Holmes, Jr.: "The goal of a law school is not to make men smart, but to make men wise in their calling."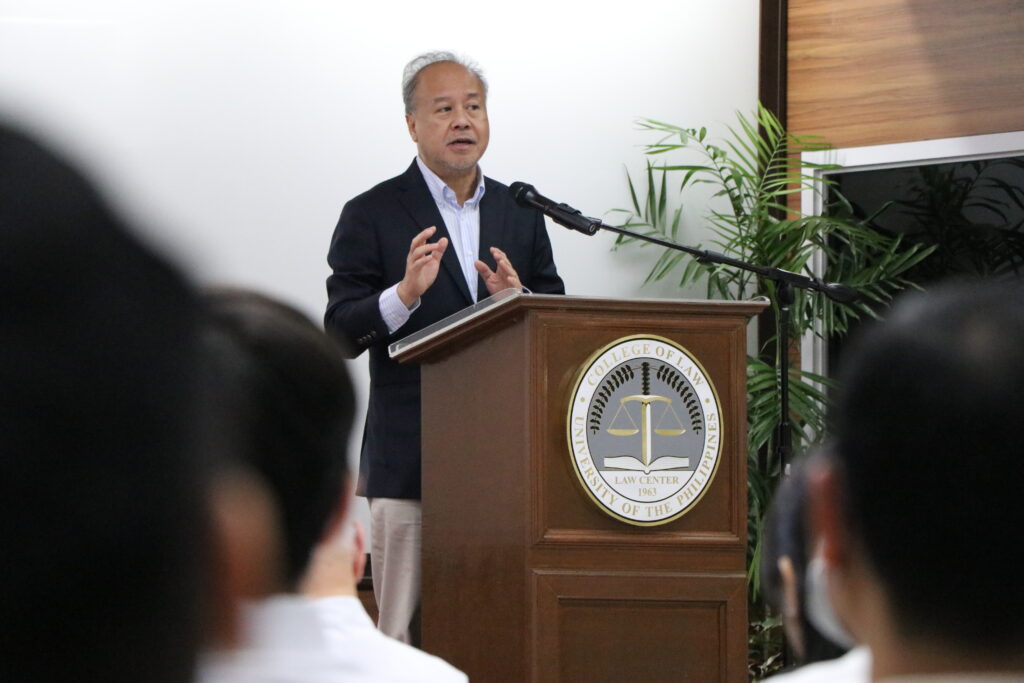 Established in 1914, the Philippine Law Journal is the oldest English-language law journal in Asia. For over a century, the Journal has been a dependable guide for policymakers, law practitioners, and even the judiciary.
The Journal's Editorial Board is annually chosen based on the scores obtained in the rigorous legal writing and editing examinations conducted by the Faculty Examination Committee. The examinees who obtained the ten highest scores constitute the Editorial Board, with the examinee who obtained the highest score as the Chair and the examinee with the second highest score as the Vice-Chair of the Editorial Board.
Volume 97's Editorial Board is composed of the ten student examinees who obtained the highest scores in the qualifying legal writing and editing examinations held last July.
Constituting the Board are Mika Andrea O. Ramirez (III-Eve2), Kyle Christian G. Tutor (V-BGCEve), Kim M. Flores (IV-CH), Josemaria J. Sebastian (II-I), Maria Lovelyn Joyce S. Quebrar (V-BGCEve), Louise Michiko B. Lokin (IV-I), Cesar Tomas T. Solis (III-D), Marianne T. Sasing (II-I), Alia Dominique Y. Yao (II-C), and Ramon Joaquin A. Mendiola (IV-CH). Ramirez and Tutor will serve as Chair and Vice-Chair, respectively.