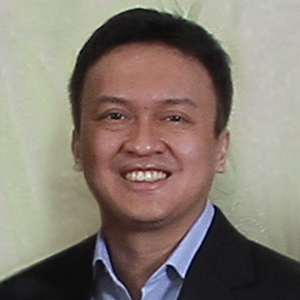 Assistant Professor
Nicholas Felix L. TY

(+632) 8 920 5514 loc 233
University of the Philippines, Bachelor of Science in Economics (1997)
University of the Philippines, Bachelor of Laws (2003)
European Union Institute in Japan, European Union Studies Diploma/Graduate Diploma (2015)
Kyushu University, Graduate School of Law, Master in International Economic and Business Law Program, Young Leaders' Program (2015)
Professor Ty has been teaching in the UP College of Law since 2010, first as a Professorial Lecturer and eventually as part of the regular Faculty. He teaches various subjects in Commercial Law, Criminal Law  and Private International Law.
He graduated with a Bachelor of Science Degree in Business Economics (cum Laude) from the University of the Philippines in 1997 and a Bachelor of Laws Degree from the same university in 2003. He holds a Masters Degree in International Economic and Business Law from Kyushu University in Japan where he was a scholar of the Japanese government, and a Graduate Diploma from the European Union Institute in Japan.
Professor Ty was previously the Director of the University of the Philippines Law Center's Institute of Government and Law Reform (IGLR) whose work includes the drafting of legislation, administrative regulations, policy papers and other publications, and whose advocacy revolves around law reform and better governance. Prior to becoming the Director of the IGLR, he was Chief of Staff to the Office of the Dean.
He was a founding partner in the Molo, Sia, Dy, Tuazon, Ty & Coloma (MOSVELDTT) Law Offices where he specialized in Commercial Law, Special Projects, Corporation Law, and Labor Law.
He is currently seconded to the Department of Justice as Assistant Secretary.
Transportation and Public Utilities
Criminal Law 1
Corporation Law and Securities Act
Bills, Notes & Commercial Papers (Negotiable Instruments Law)