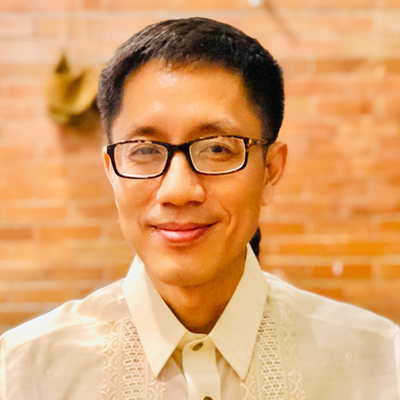 Associate Dean
Solomon F. LUMBA

(+632) 8 920 5514 loc 415
University of the Philippines, Bachelor of Elementary Education, Major in Special Education (1994)
University of the Philippines, Bachelor of Laws (2001), Cum Laude
Solomon Lumba is an Assistant Professor at the University of the Philippines College of Law. At present, his main research interest is philosophy, particularly, the enhancement of Western philosophical thought through the epistemo-ontolo-moral framework of Buddhism. The purpose is to further societal happiness through an improved foundational understanding of legal theory, human rights, legal ethics, property law, and socio-economic and political structures.
Apart from purely academic pursuits, Professor Lumba also engages in select public interest advocacy. He has consulted for the government and NGOs on matters relating to the right to information, legal accountability of international financial institutions, transnational crime, financial securities, water privatization and regulatory codification.
Articles
Author, Understanding Facial Challenges, Philippine Law Journal, Volume 89, No. 3, 2015
Author, Taxonomy of Suits, Philippine Law Journal, Volume 86, No. 3, 2012
Author, The Philippines Archipelagic Baselines Law, Journal of East Asia and International Law, Volume 2 No. 1, (Spring 2009)
Author, The Philippines-Manila Declaration of Green Industry in Asia: A Commitment to Sustainable Development, 2 J. E. Asia Int'l L. 538 (2009).
Author, The Problem of Standing, Philippine Law Journal, Volume 83, No. 3, (January 2009)
Legal Theory
Property
Persons and Family Relations
Obligations and Contracts
Torts and Damages
Agency and Partnership