UP IHR joins institutional partner in Child's Right to Identity international forum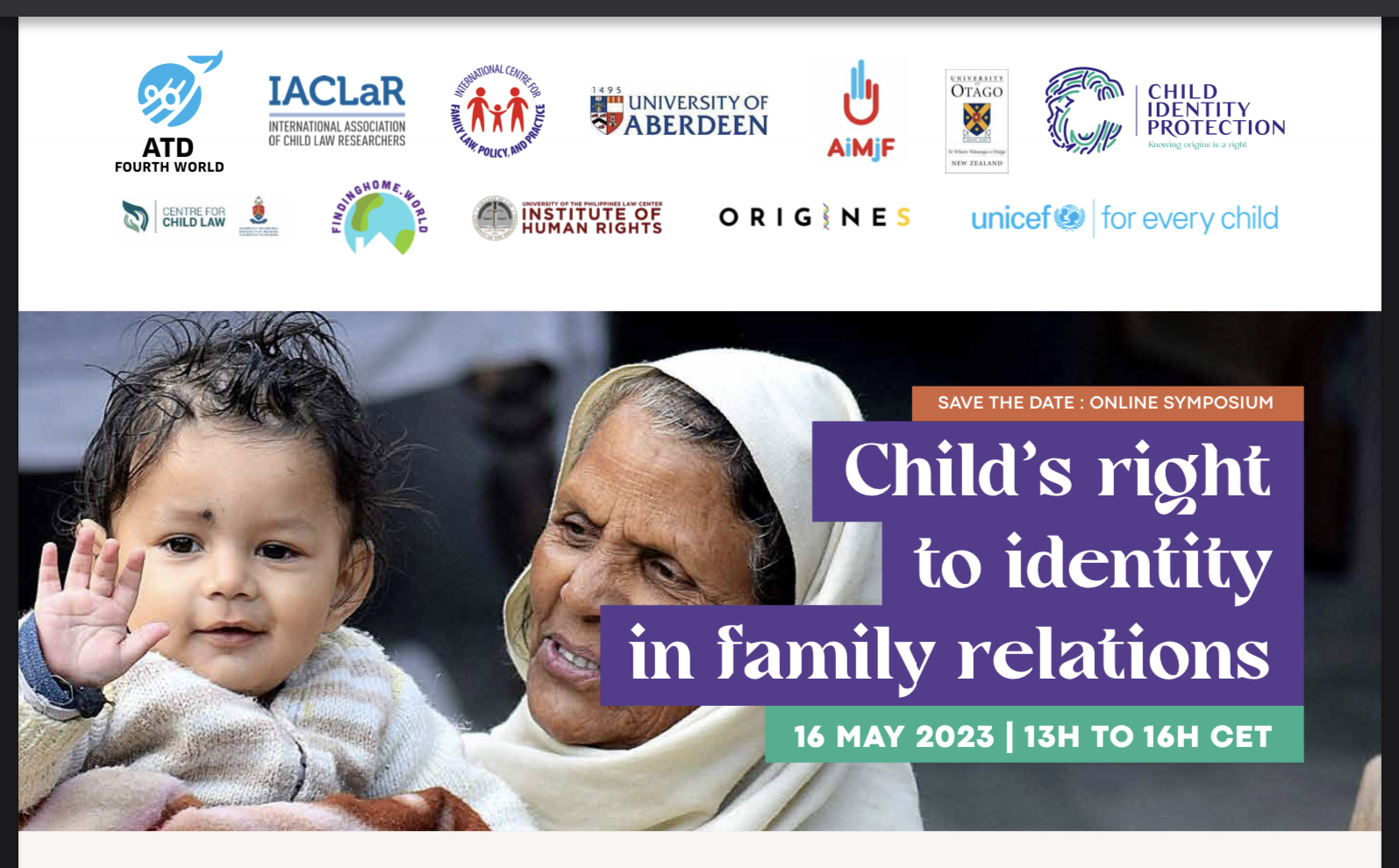 The UP Law Center Institute of Human Rights (UP IHR) invites everyone to an online symposium entitled "Child's Right to Identity in Family Relations," which will be held on 16 May 2023, 1:00-4:00 pm, CET (7:00-11:00 pm, Philippine Standard Time) via Zoom. Professor Elizabeth Aguiling-Pangalangan will serve as a resource speaker on Child's right to identity in family relations from an Asia Pacific perspective. The Child Identity Protection (CHIP), an international NGO based in Geneva, Switzerland, will host the event with its partner organizations, one of which is the UP IHR.
The symposium explores the right to have one's family relations legally established or recognized as a stand-alone right. The event is part of festivities surrounding The International Day of Families, proclaimed by the United Nations General Assembly to be celebrated annually on the 15th day of May. The event builds on initiatives promoting birth registration and nationality by focusing on family relations, a crucial element of a child's identity.
Professor Aguiling-Pangalangan will be joined by other child's rights experts, practitioners, and activists from various international organizations, institutions, and universities such as the United Nations Committee on the Right of the Child (UNCRC), United Nations Children's Fund (UNICEF), University of Aberdeen, University of Pretoria, and University of Otago.
Interested participants may register through this link: https://tinyurl.com/yny9juz8
For further information, please visit the CHIP website at www.child-identity.org