Philippine Law Journal inducts Volume 96 Editorial Board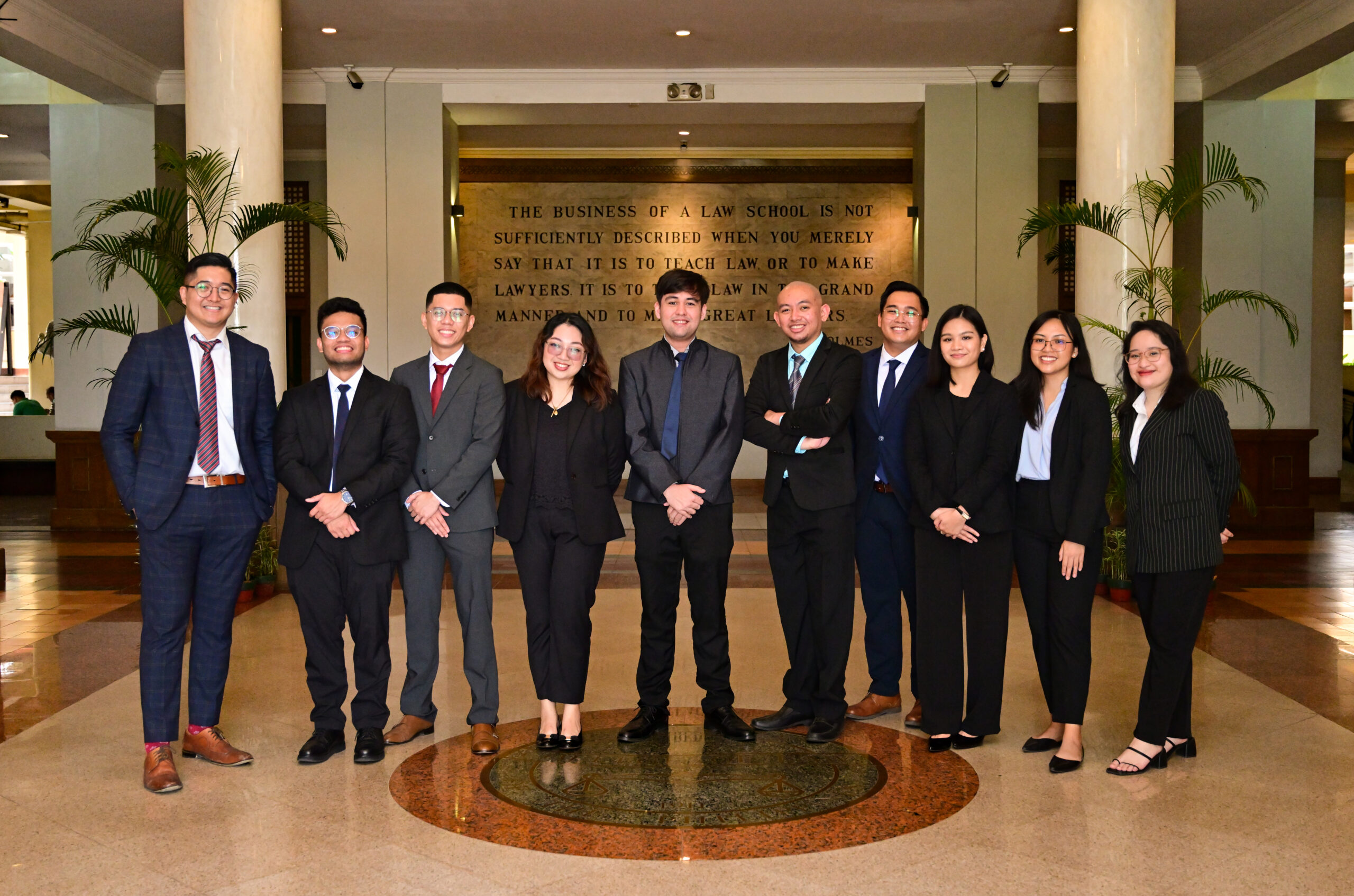 The new set of Philippine Law Journal (PLJ) editors formally assumed office on February 4, and took their oath in an Induction and Turnover ceremony at the Malcolm Theater in the UP College of Law. Notable guests and former PLJ alumni who attended the ceremony included former Supreme Court Associate Justice Vicente V. Mendoza and former Supreme Court Associate Justice Francis H. Jardeleza, who also delivered the keynote address.
UP College of Law Dean Edgardo Carlo Vistan II, in his opening remarks, emphasized the challenging work of the PLJ Editorial Board to achieve timeliness in publication, improved quality and readership, and digitization.
PLJ Vol. 95 Chair Liam Calvin Joshua Lu then delivered the turnover speech on behalf of the outgoing editorial board, while PLJ Vol. 96 Chair Bianca Marie J. Angela Rañola led the Vol. 96 Editorial Board in the oath-taking before PLJ Faculty Adviser Prof. Rafael A. Morales.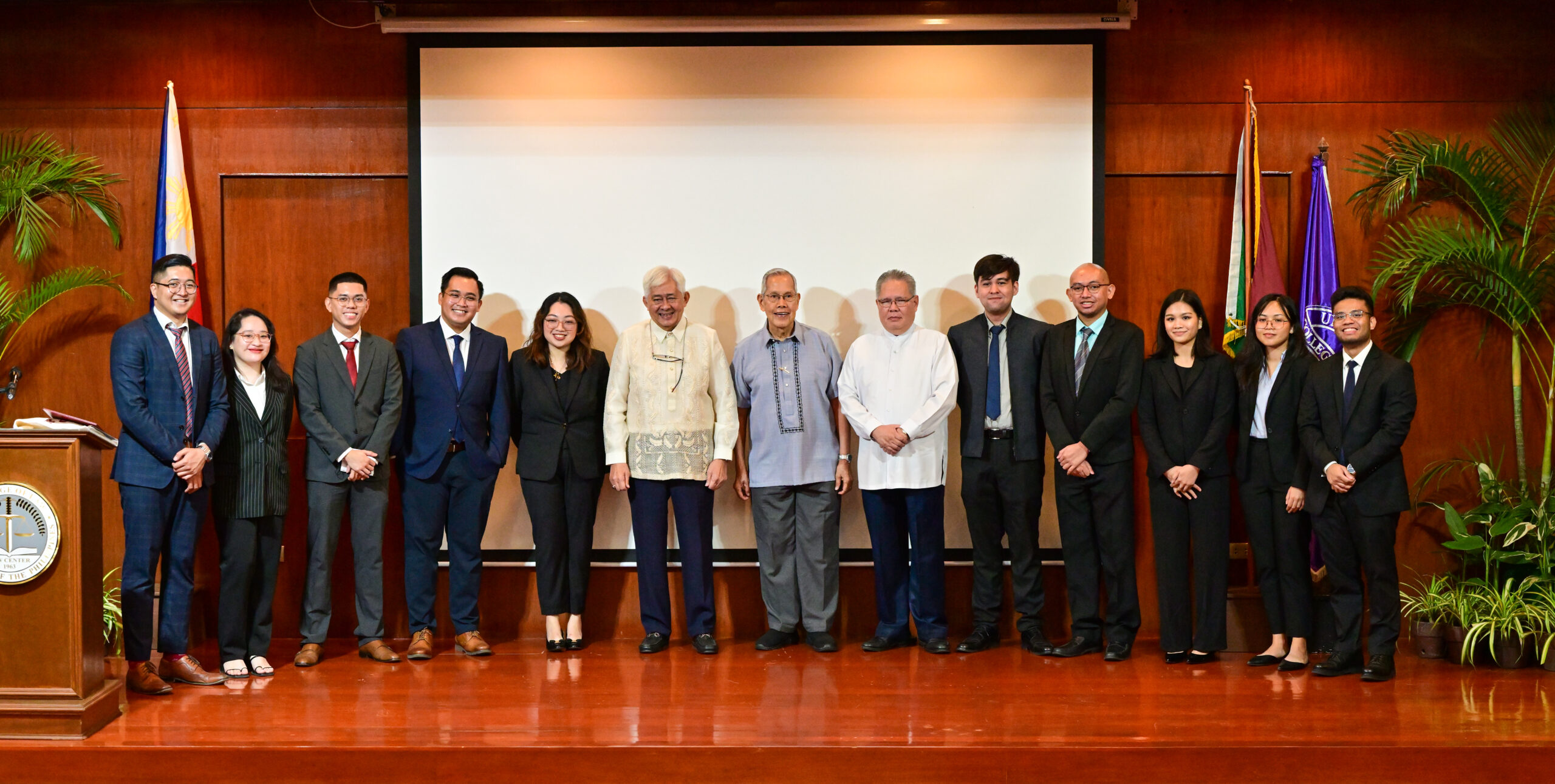 In his keynote address, Jardeleza underscored the continuing importance of legal scholarship and challenged the new editors to uphold the PLJ's long tradition of publishing critical and impactful pieces that shape public policy.
"The challenge of continuity is to have the Philippine Law Journal continue to be at the forefront of legal scholarship while maintaining its independence as a student-led, student-run legal publication," Jardeleza said.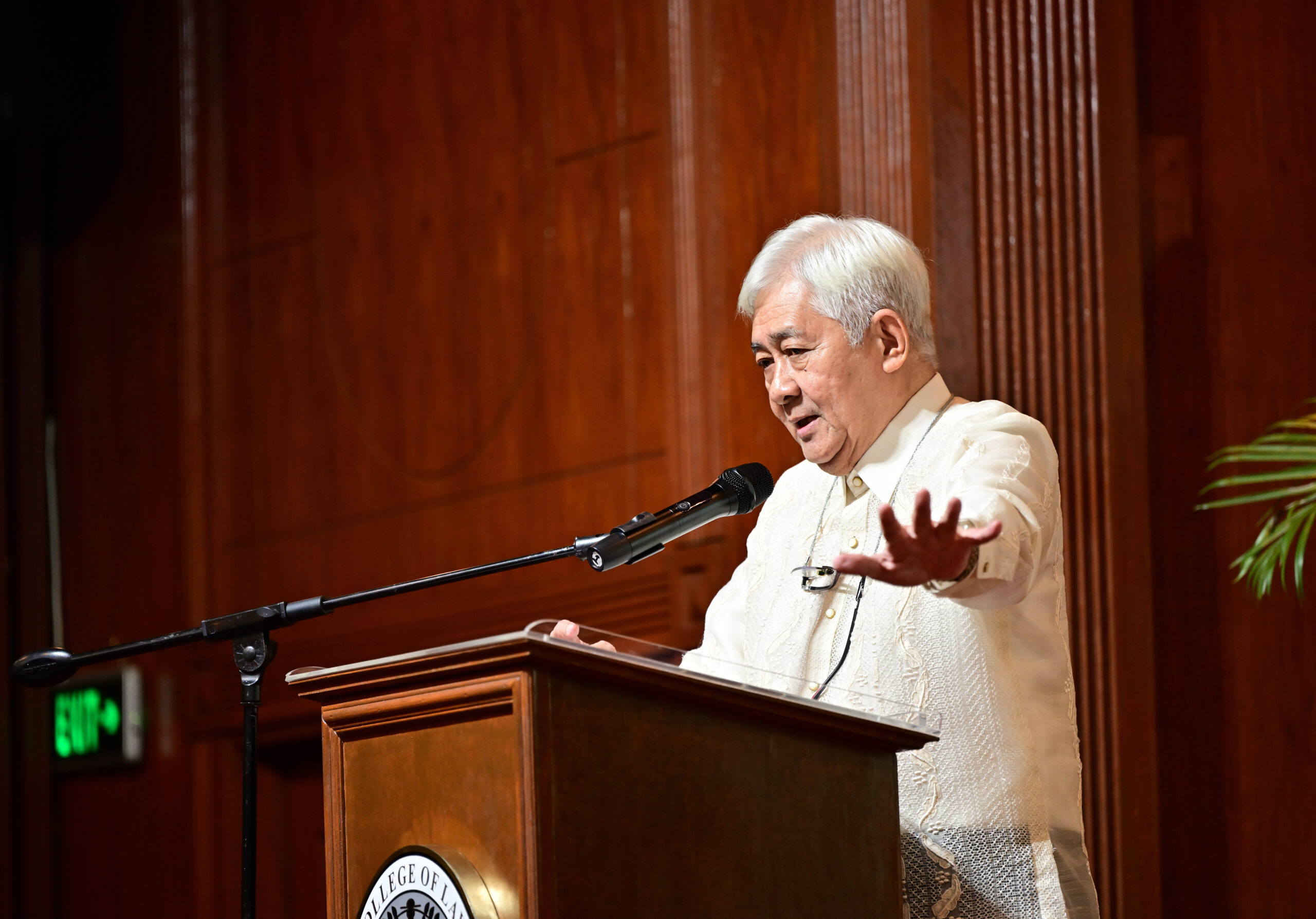 Established in 1914, the Philippine Law Journal is the oldest English-language law journal in Asia. For over a century, the Journal has been a reliable guide for policymakers, law practitioners, and even the judiciary.
The Editorial Board was chosen on the basis of the scores obtained by the 45 examinees to the rigorous legal writing and editing examinations conducted by the Faculty Examination Committee. The examinees who obtained the ten highest scores constitute the Editorial Board, with the examinee who obtained the highest score as the Chair and the examinee with the second highest score as the Vice-Chair of the Editorial Board.
The Volume 96 Editorial Board is composed of Bianca Marie J. Angela M. Rañola (IV-H), Robert M. Sanders Jr. (IV-Eve2), Iñaqui Angelo Mangahas (III-Eve2), Vince Alvic Alexis F. Nonato (V-Eve2), Troy John G. Butac (IV-Eve1), Maria Isabel R. Cañaveral (IV-D), Mika Andrea O. Ramirez (II-Eve2), Katrina Kaye N. Estrada (IV-H), Jan Aurel Nikolai M. Castro (II-C), and Luis Alfonso F. Manlangit (IV-B). Rañola and Sanders will serve as chair and vice-chair, respectively.