Fr. Joaquin Bernas S.J, eminent Constitutionalist, passes away at 88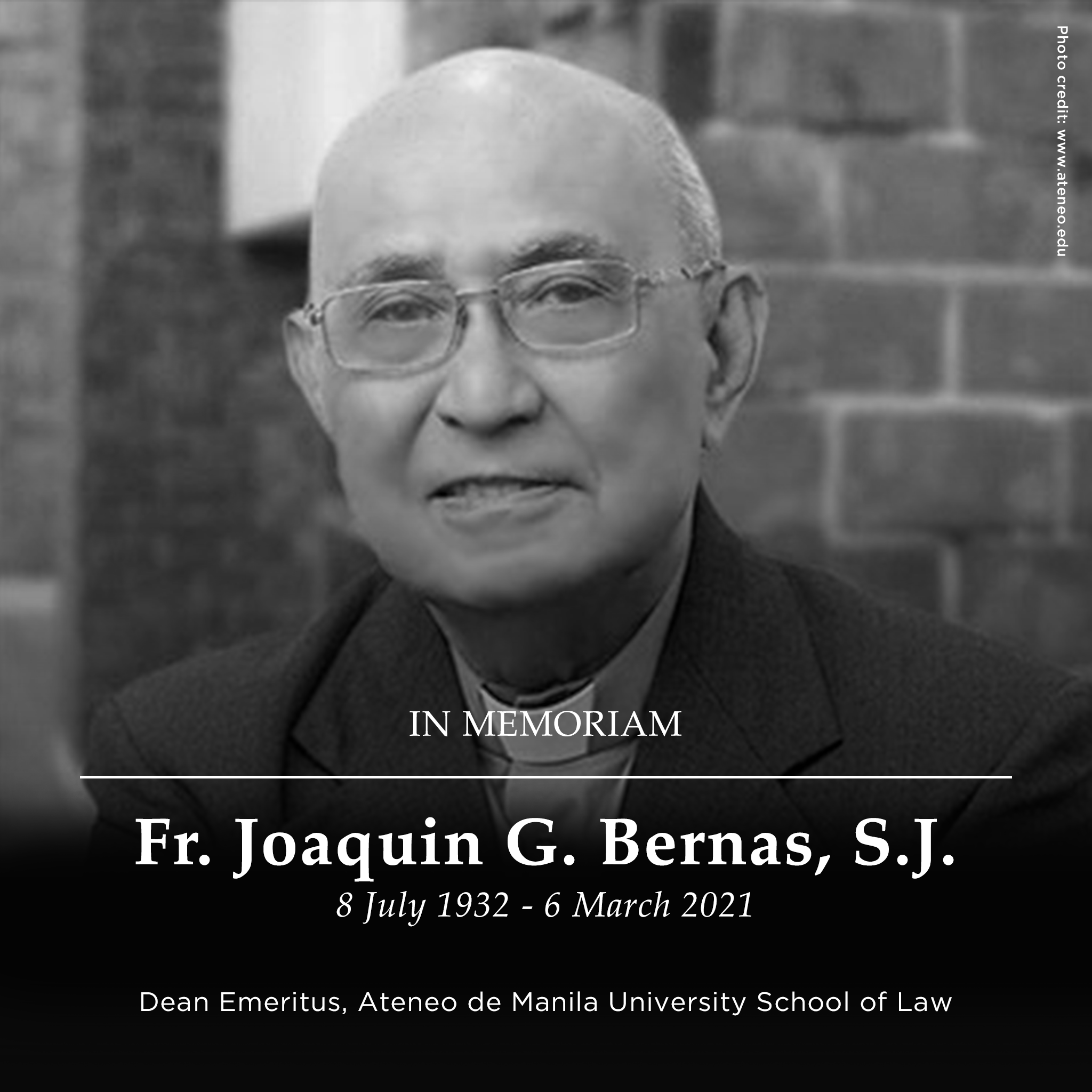 Father Joaquin G. Bernas S.J., one of the framers of the 1987 Constitution and Dean Emeritus of the Ateneo Law School, passed away March 6. He was 88.
Ateneo Law School Dean Jose Maria Hofileña confirmed the eminent Constitutionalist's death in a memo released early this morning.
"This morning brought very sad news of the passing of Fr. Joaquin G. Bernas, S.J., Dean Emeritus of the Ateneo de Manila University School of Law," said UP College of Law Dean Edgardo Carlo L. Vistan II.
"The College of Law community joins the family, friends, and colleagues of Fr. Bernas in mourning his passing and remembering him and his life's work. A legal luminary, Fr. Bernas' life of service and legal scholarship will be remembered and emulated for years to come," Dean Vistan added.
Fr. Bernas was a member of the Constitutional Commission which drafted the 1987 Constitution. He served twice as Dean of the Ateneo Law School and was also president of the Ateneo de Manila University from 1984 to 1993. He was conferred the title Dean Emeritus upon his retirement in 2004.